Thank you, friends, partners, students, and supporters for helping us celebrate 30 years of success in "growing our own" healthcare workforce, on April 7th 2015. We hope you enjoyed the celebration as much as we did.
our mission
  on Arizona Gives Day:
Cassalyn David
Suzanne David
Jean Emrick
Htay Hla
From The: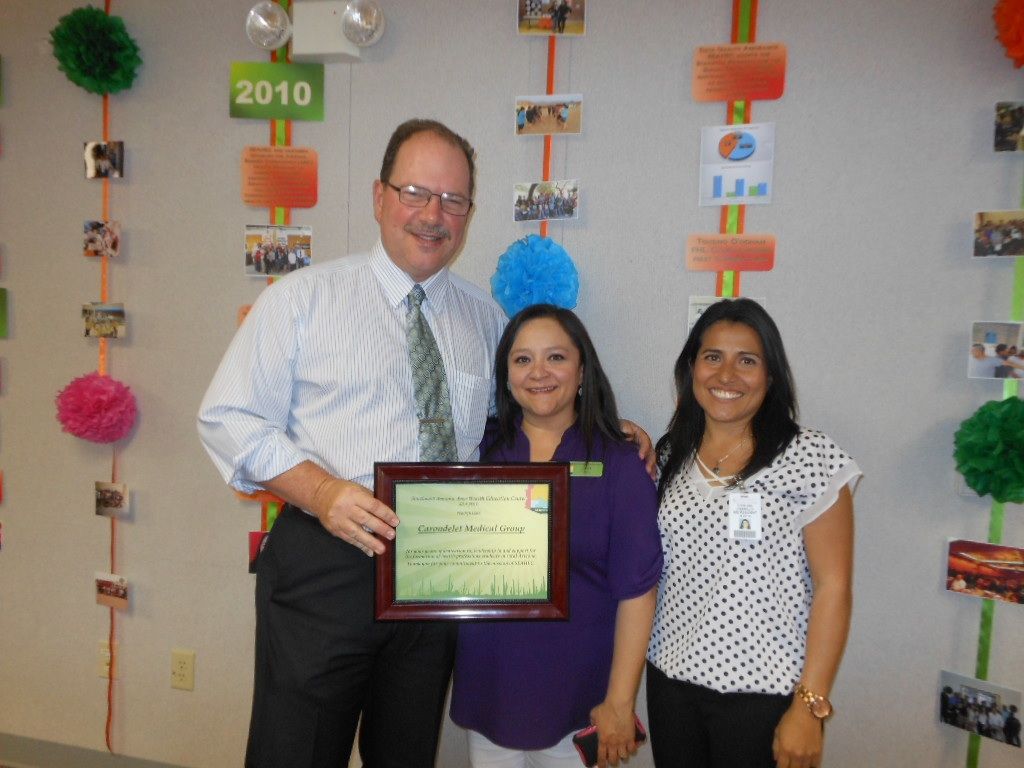 The Southeast Arizona Area Health Education Center recently celebrated its 30th anniversary with a party at its Target Range Road office, behind Carondelet Holy Cross Hospital. The event featured border tacos and the music of Nogales High School's Mariachi Apache. "Staff, board members, friends and colleagues joined in the celebration of our small non-profit and our contribution to making Nogales, Santa Cruz County and Southern Arizona a happier and healthier place to live," the organization said. SEAHEC was founded in Nogales as a nonprofit in 1985 to address the challenges in training and retaining health providers in rural areas. It currently serves Santa Cruz, Cochise and parts of Pima county. SEAHEC's activities include Future Health Leaders clubs, including one at Nogales High School, that expose students to health professionals as guest speakers. Citing a recent survey, the organizations said 100 percent of its club students graduated from high school and 90 of them enrolled in college. Of those in college, 54 percent were choosing health career tracks. In addition, SEAHEC has placed more than 1,500 health professions students – medical, nursing, dental, pharmacy, public health and physician assistants – in community and clinical settings. The organization provides housing and stipends to many of these students. SEAHEC says it has provided health education to more than 12,000 community members through an annual caregiver conference, health fairs, domestic violence conferences, border disability conferences, parent/student conferences, mental health first aid training and other events.