Explore Health Careers this Summer with SEAHEC's Future Health Leaders Summer Camp Program for High School Students
Contact: Tashina Machaintashina@seahec.org 520 313 0108
Claudia Velasco claudia@seahec.org 520 287 4722
Future Health Leaders Summer Camps are sponsored by the Arizona Area Health Education Center
Limited Supply!
You could win a New 2016 Ford Mustang Shelby GT350
100% of proceeds support Future Health Leaders Scholarship Fund
$25.00 per ticket 5 Tickets for $100.00
Contact SEAHEC: (520) 287-4722
Buy a Raffle Ticket Today for a chance to win a Mustang and support our youth to go to college: SEAHEC Future Health Leaders Scholarship Fund
Scholarship Winners to be Announced in June!
Nogales Mosquito Surveillance Team
Mosquito Surveillance for Dengue and Zika Virus Prevention
Members of SEAHEC's Future Healthcare Leaders Clubs are playing an important role in preventing mosquito borne diseases this year. While they are at it, high school students from Nogales and the Tohono O'odham Nation will get a taste of what it means to be an epidemiologist. Local teens who are members of SEAHEC's Future Healthcare Leaders (FHL) Clubs, a high-school based health career exploration program, have been working with SEAHEC FHL Program Coordinator, Claudia Velasco, to learn how to identify and track mosquitos that spread illnesses like dengue, chikungunya and zika virus. The teens, who are students at Nogales High School, and the Tohono O'odham Nation's Tohono O'odham High School, will share what they have learned with their communities through community health education campaigns later this year, giving the students an opportunity to study population health, hands-on, at the community level. Arizona Department of Health Services (AzDHS) Office of Border Health's Mariana Casal & Nicolette Dent, and Santa Cruz County Health Services Jose Arriola, offered technical assistance and guidance using protocols and surveillance techniques from the US Centers for Disease Control (CDC). All along, SEAHEC and its partners, engaged local youth who are instrumental in leading successful educational campaigns.
"Fight the Bite" Mosquito Surveillance Team with Nogales Boys & Girls Club members
The mosquito borne illness prevention project "Fight the Bite" had a great turnout at The Boys and Girls Club of Santa Cruz County! SEAHEC Future Health Leaders Student "Citizen Scientists" kicked off their "Fight the Bite" community health education campaign in March 2016 with a visit to the Boys and Girls Club in Nogales, where they presented the results of several months of research. Now they have embarked on a community health education campaign to "Fight the Bite," by sharing their information with the community and providing information on how to prevent the spread of disease by getting rid of sources of stagnant water, a breeding ground for mosquitos, on their property. "Thank you all for your dedication and excellent service to our communities!"
-Claudia Velasco, SEAHEC Coordinator for Border Health Initiatives and the Nogales FHL Club.
L-R Jared Wilhelm (NCCH Director of Community Relations), Joshua Collins (Willcox Junior), Rebekah Nobel (Recruitment & Retention Specialist), Aida Tona (Willcox Junior). Not pictured: Selenas Rivas (Willcox Senior), Yasmin Boone (Willcox Senior)
Four SEAHEC Willcox Future Health Leaders concluded their first year of the SEAHEC/Northern Cochise Community Hospital (NCCH) Job Shadowing Program on April 1st, 2016. In a debrief with NCCH and SEAHEC staff, students shared their reflections on their first FHL job shadowing experience. SEAHEC and NCCH partnered last year to develop a job shadowing program for junior and senior club participants.
The effort was partially funded through a grant from the Women's Foundation of Southern Arizona and funds from the Arizona AHEC Program. The pilot was launched in September 2015. Through this experience students were able to shadow doctors, nurses, lab techs and physician assistants, learning about their professions and establishing mentors within their local community. This program greatly contributes to achieving SEAHEC's mission of "recruiting health providers in rural Arizona" or growing our own health providers. We look forward to our second year in the fall of 2016.
"I felt very welcomed by the doctors, nurses and staff when I was shadowing. They gave us information on hospital careers and college."- Joshua Collins Read More
Thanks to the Women's Foundation of Southern Arizona
"Thanks to the extraordinary generosity of our supporters and the $1 Million Challenge from the Connie Hillman Family Foundation, our 2016 Luncheon set new records." WFSA
The Women's Foundation of Southern Arizona announced their continuing support for SEAHEC's Future Health Leaders Program. SEAHEC Executive Director, Gail Emrick, and FHL Program Coordinators, Tashina Machain and Claudia Velasco attended the Foundation's annual spring luncheon on April 2oth. SEAHEC was among 20 grantees to receive support through the Foundation's Competitive Annual Grant Program. The funding will support our new job shadowing program.
We wish to thank everyone at the Women's Foundation for their continued and generous support!
BORDER HEALTH
Claudia Velasco accepts Sister Cities Health Committee Commission from Nogales Mayor John Doyle.
SEAHEC's Border Health Program Coordinator, Claudia Velasco, will represent Nogales Arizona on the new Ambos Nogales "Sister Cities" Health Committee, which was established earlier this month when Nogales Arizona and Nogales Sonora signed an addendum their 2011 "Sisterhood" Agreement. The addendum was added to facilitate collaboration between the communities known by locals as "Ambos Nogales." Representatives of public and private sectors of both cities will develop an annual work program through committees on health, sports, culture, and economic development.
Last summer, after serving three years as SEAHEC's liaison to the Nogales Binational Health Council, (COBINA) Ms. Velasco was elected to serve as COBINA Co-President alongside Dr. Laurence Alegría, Epidemiologist from the ISSSTE Clinic in Nogales Sonora. Dr. Alegría will represent Nogales, Sonora on the "Sister Cities" Health Committee. SEAHEC's teenage "Citizen Scientists" for dengue awareness and prevention are one of the priority activities on the agenda of the new cross-border health committee.
Earlier this year the US Environmental Protection Agency (EPA) invited SEAHEC to present its youth-led Citizen's Science project conducted through the Future Healthcare Leaders (FHL) clubs from Nogales. The FHL's are helping address the growing problem of mosquito borne diseases. The students have been working with Ms. Velasco, under the guidance of epidemiologists at the Arizona Department of Health Services Office of Border Health and the Santa Cruz County Health Department, to collect scientific data on local mosquito populations to help thwart the spread of mosquito borne diseases like dengue. The Mosquito Tracking Initiative is to be one of the "Sister City" cross-border health campaigns that Ms. Velasco will help promote. Read More
STUDENT TRAINING OPPORTUNITIES
Mt. Sinai group with Nogales Historian, Axel Holm (center) in Nogles AZ.
For nearly a decade, students from the Ichan School of Medicine have traveled from New York to explore rural health care with SEAHEC in Nogales. The students are from a group known as Medical Students Making Impacts. While in Nogales, the Students work with SEAHEC's Student Training Opportunities Program Coordinator, Erin Sol, to provide basic health screenings and education for community members while getting to know local health care providers. Service learning is one of SEAHEC's key offerings for health professions students that can help them make links with rural communities, increasing the chances that they will consider practicing in a rural setting during their careers. Read More
CONTINUING EDUCATION
Rio Rico Fire & Medical District EMS staff after a medication management training led by Kelly Boesen, Pharm D. from the AZ Poison & Drug Center, one of the partners in the HRSA grant.
SEAHEC's collaboration with local fire departments continues to bear fruit and is gaining momentum. On February 10th, 2016, SEAHEC and the Rio Rico Fire Department held a "Resource Fair" to provide information about the resources available to the community through diverse social service agencies. Held at the RRFD Station #2, the event was covered by the Nogales International. Read More
COMMUNITY HEALTH WORKER WORKFORCE DEVELOPMENT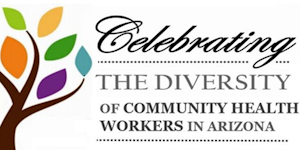 Time to Register for the AzCHOW Conference